It is a matter of open reality that women have different features and body types. This is the major reason that the stunning dress, which looks great on your best friend, won't actually look good on you. However, with a specific idea about how precisely our body appears, you can pick the best option possible and ensure that you look good no matter what. Once you have a clear notion of the body type, you'll be able to narrow down your alternatives and choose something that will increase your current beauty, and create a stylish look that you can take pride in.
When we see celebrities on cover of a magazine or on the red carpet, sometimes we ponder why they always look so perfect, irrespective of their weight, size, and height. Maybe they have a great stylists to help them dress. Actually, everyone can look amazing if outfitted intelligently and properly. Below are a few dressing techniques for different body types.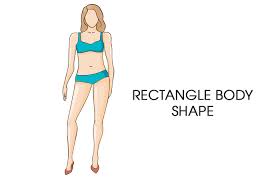 Rectangle body shapes lack curves which may make them look less feminine. This body shape is the easiest to dress because you can fit them in wide range of clothes and most will suit them. The main rule for this type of body shape is that you need to create the illusion of a waist. You should avoid details at the waist such as noticeable waistband; high-waisted trousers; belted jackets.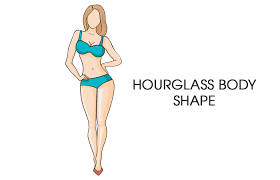 The general rule for this body shape is to wear shaped and fitted clothes. You need to wear shaped and fitted lines in order to follow your body line. A good supporting bra will lift your bust and will define the waist. You need to avoid shapes that hide your waist.
Details that create additional volume around your bust, tummy, and thighs like dropped sleeve lines, pleats, high-waist styles, hip pockets.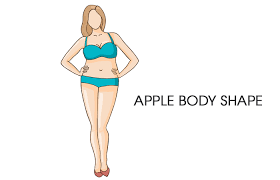 Those women with an apple body shape have broad shoulders, extensive torso, and a full bust, waist, and upper back. They also tend to have thinner arms, legs, and hips, and tend to gain weight at their waistlines. Women with an apple body shape want to take attention away from their middle region. Emphasize your bust, you should wear v-necks, plunging necklines, or A-line dresses, to lengthen your body and draw attention to your bust and elongate your upper body.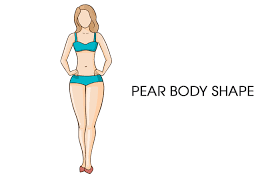 If your hips are larger than your bust/shoulder area, but you have a well-defined waist, your body shape is PEAR. Here are a couple of tips will help you to improve your outfit: Emphasize the top half of your body and choose jacket lengths that end on or just below the widest point of your hips. Tailored and fitted styles work best to maximize the waist and upper body. Use brighter or lighter colors for the upper half, and keep trousers and skirts in darker colors. Details such as structured collars, pockets, embellishments will draw attention above the waist. Avoid textures, prints and details below the waist. Curved lines and softer fabrics will work well for trousers and skirts. Your body type should be fairly defined after puberty however it can still change based on exercise or hormone level changes.